Join the discussion, post a message
We've developed some cool new features during the past months we can't wait for you to try! Here is a summary of what changed with today's update.
Likes

Just click the appropriate button to give a like or a dislike, the uploader will get a notification about it.
We also added 9 new achievements regarding likes.
Drag & Drop (Desktop)
Saving favorites has never been easier: simply drag a wallpaper and drop it into one of the targets that we'll be shown at the bottom.
If you want to favorite a wallpaper without saving it into a particular collection simply drop it over the add icon. Drop it over the delete icon to unfavorite it. Lastly, if you have created come collections just drop it over one of them to save it in that collection.
Zoom (Desktop)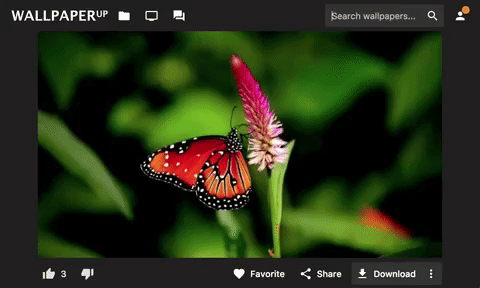 Want to see every detail of a wallpaper without downloading it? We've got you covered! Just click on a wallpaper, wait for it to be loaded, and move the cursor to navigate it. When you're done simply click it again.
Swipe (Mobile)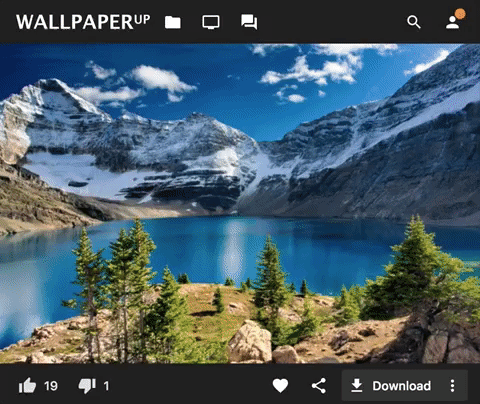 You're probably swiping between pictures on your phone already, now you can do it on WallpaperUP as well.
Other notable changes
Endless pagination: on "Popular" and "Random" pages more wallpapers will be loaded as soon as you approach the end of the page.
New "Cover added" achievement: unpload your first cover picture to get it.
Deactivate avatar/cover: from their respective administration pages you can now disable them, it previously required you to delete all of them.
Search into all subcategories: every main category with subcategories has now also a "All CategoryName" option you can select to search into all of its subcategories.
Wallpapers statistics: statistics are now divided into 2 sections: "Account", which contains statistics about your actions, and "Wallpapers" that shows statistics about your wallpapers.
Toast notifications have been moved to the upper right corner for easier readability.
Improved mobile performance + some fixes.
IE 10 fixes.
That's all for today! If you have any idea about a new feature or an improvement that can be made don't hesitate to write about it here in the forum :)
We just released a not-so-small update, these are the main changes:
Full-sized wallpaper: it's now possible to open the full-sized wallpaper in a new tab, simply click the big thumbnail with a ctrl/cmd (windows/mac) key pressed.
Likes page: you'll be able to see which wallpapers you liked with a new "Likes" page available under your profile.
Navigate with the keyboard: you can now use the arrow keys on your keyboard to navigate to the previous/next page or wallpaper.
Sticky search bar: after searching for something the search bar will stick to the top after scrolling the page.
Menu animations: there's a new animation when opening/closing the menu (only visible on smaller screens).
Faster endless pagination: under normal conditions even when scrolling the page very fast you should not see the loading spinner.
Changed some colors: the search field in the header, and the download button are now more contrasted. The blueish tint of the background has been removed.
Ensuring that all wallpapers have some "Related wallpapers", even if they have been tagged only with very specific tags.
Many other small performance improvements.