Join the discussion, post a message
There are some new features and changes we introduced with the last update, here they are:
Emojis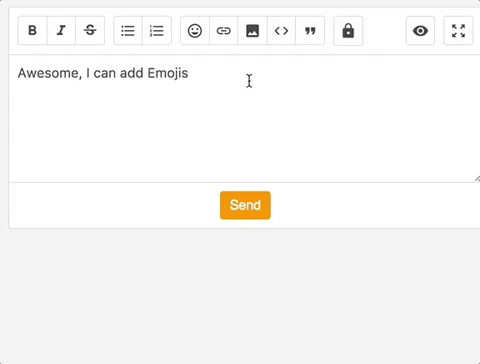 It's now possible to add Emojis! :tada:
You can search them, browse by category and change the skin tone to your liking.
They work even if your device doesn't support them natively.
Followers

One of the missing pieces of our community was the ability to follow other members, now that's super easy.
With that come new notifications, 9 new achievements, followers and following pages. Followers is also another metric you can monitor in your statistics.
Your avatar in the header
WallpaperUP is a bit more personal now, after you log in you'll see your avatar in the header, instead of the same anonymous icon as anybody else.
Improvements
The ranking table provides some more informations about the members, like number of wallpapers and followers.
Posts have a cleaner design that works better on smaller screens.
Achievements have been redesigned, now on a dark tone.
Some other minor improvements and bug fixes.
Do you feel there's some other feature we should have worked on? We appreciate every feedback a lot, feel free to post it down below :grin: